Scritti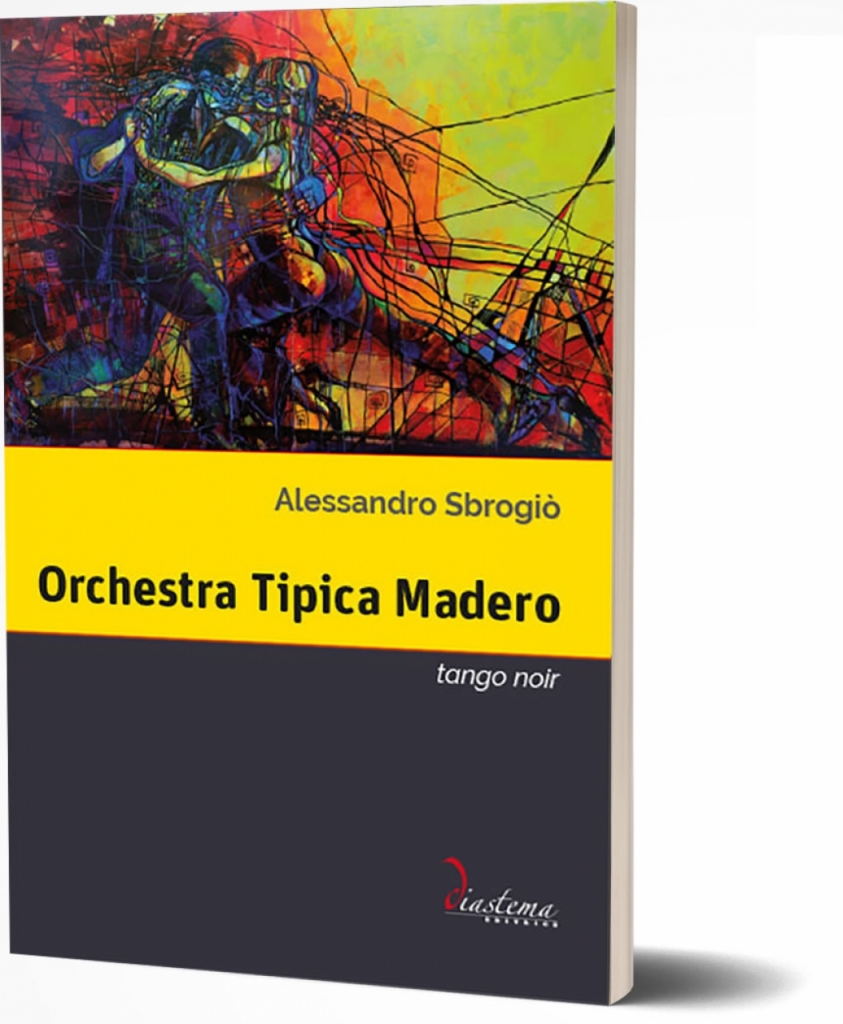 Orchestra Tipica Madero
Come può l'Orchestra Tipica Madero, scomparsa un quarto di secolo prima a Buenos Aires, riapparire sui manifesti di una città del Nord Italia? Mentre s'aggira un bandoneonista mascherato, i sospetti per l'assassinio di un anziano violinista ambulante ricadono soprattutto sulla figlia, la cantante jazz Nina Cipriani (in realtà, "The Lady Is a Trans", secondo la sua variazione sul tema). Fanno da sfondo alla vicenda il mondo del tango e l'Argentina dei desaparecidos. Dopo il convincente esordio con "Cadenze d'inganno", Alessandro Sbrogiò con una naturale levigatezza del tocco letterario ci guida nei passi che predilige: impianto noir, commedia dei sentimenti, milieu musicale.

How can Orchestra Tipica Madero, which vanished 25 years ago in Buenos Aires, reappear on posters in a city in northern Italy?
While a masked bandoneon player is on the prowl, suspicion for the murder of an elderly strolling fiddler hangs mainly over his daughter, the jazz singer Nina Cipriani (in reality, "The Lady Is a Trans", according to her variation on the theme).
The world of tango and Argentina of the desaparecidos act as backdrop. After a convincing debut with "Cadenze d'inganno", Alessandro Sbrogiò, with a literary touch of natural smoothness, ushers us through his favorite spheres: noir structure, sentimental comedy, musical milieu. Published only in Italian.
Acquista dall'editore
Amazon
IBS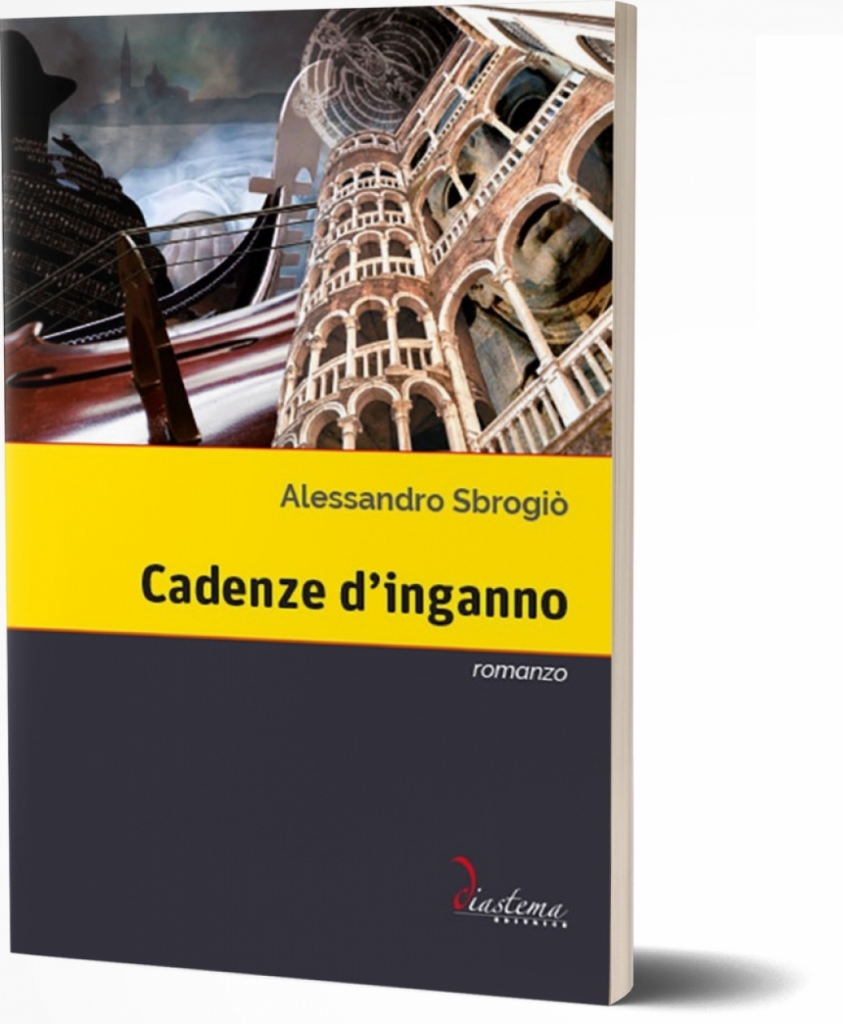 Cadenze d'inganno
E' certamente l'evento musicale del secolo: non il ritrovamento di una inedita partitura di Bach, di Vivaldi o di Handel, ma l'incredibile scoperta dell'esistenza di un grande e sconosciuto compositore del 1600: Venanzio Storioni, autore di lavori strumentali e vocali di straordinaria bellezza. Fra queste la più entusiasmante sembra "La Creazione", una serie di concerti per archi e basso continuo riportati alla luce da Arthur Weller, direttore dell'Orchestra di Musica Antica di Venezia, che si prepara ad eseguirli in un tour europeo.
Ma pochi giorni prima della partenza un violoncellista del gruppo scompare senza lasciare traccia. Viene chiamato a sostituirlo Sauro Parisi, strumentista parmense da poco disoccupato e con un matrimonio alla deriva.
Sin dal suo arrivo a Venezia, Sauro si immerge nell'atmosfera barocca della città lagunare, lasciandosi sedurre dal mistero artistico che circonda Venanzio Storioni, ma anche da quello più prosaico e preoccupante della scomparsa del collega. Non solo, Sauro dovrà fare i conti con L'Ars Magna di Attanasio Kircher e l'arte meno nobile dell'omicidio, realizzando che ci sono vicende umane che, come succede in tutte le musiche, sembrano arrivare a conclusione ma inaspettatamente deviano traiettoria e qualcosa ricomincia.

It is, without a doubt, the musical event of the century: not the discovery of an unpublished score by Bach, Vivaldi, or Handel, but the incredible discovery of the existence of a great and unknown composer from the 1600s: Venanzio Storioni, who composed exceptionally beautiful instrumental and vocal works. Amongst which is the most breathtaking "La Creazione", a series of concerts for strings and basso continuo brought to light by Arthur Weller, director of Venice's Orchestra of Ancient Music, who is preparing to perform them on a European tour. But a few days before departing, the group's cellist disappears without a trace. A substitute is called in: Sauro Parisi, a recently unemployed instrumentalist from Parma with a marriage in ruins. Upon arriving in Venice, Sauro soaks up the Baroque aura of the lagoon city, letting himself be seduced by the artistic mystery of Venanzio Storioni, but also by the more tangible and worrisome mystery of his co-worker's disappearance. But that's not all, Sauro will have to reckon with Athanasius Kircher's "Ars Magna" and the less noble art of murder, realizing that there are human experiences that, as we often see in music, seem to reach a conclusion but then unexpectedly change direction and start again. Published only in Italian.
Acquista dall'editore
Amazon
IBS